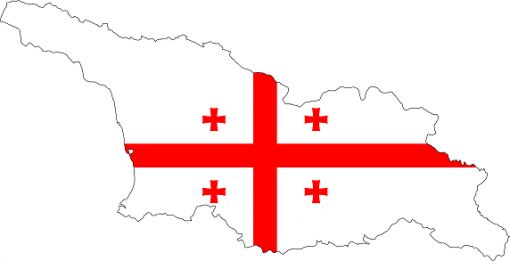 TOURIST INFORMATION CARD


ТУРИСТИЧЕСКАЯ ИНФОРМАЦИОННАЯ КАРТА


Общие сведения


Республика Грузия находится на юго-востоке Европы и занимает центральную и западную часть Закавказья. Граничит на севере с Россией, на востоке с Азербайджаном, на юге с Арменией и Турцией. На западе омывается Черным морем. Территория Грузии преимущественно гористая, больше трети покрывают густые леса. На севере граница с Россией проходит по главному хребту Кавказских гор, где и находятся самые высокие точки страны, высочайшая из которых гора Шхара/Малый Кавказский хребет проходит по югу Грузии.
Площадь Грузии – 69,700 кв. км. Население – 5,72 млн. человек, из которых около 83% – грузины, 6,5% – азербайджанцы, 5,7% – армяне и 1,5% – русские.


Столица:Тбилиси
Государственный язык:Грузинский
Время:UTC+4
Код страны ISO:GE
Телефонный код страны:+995
Валюта: Лари
Электричество:220 В



General information


The Republic of Georgia is in the south-east of Europe and occupies the central and western part of Transcaucasia. Borders in the north with Russia, in the east with Azerbaijan, in the south with Armenia and Turkey. In the west it is washed by the Black Sea. The territory of Georgia is mainly mountainous, more than a third cover dense forests. In the north, the border with Russia passes along the main mountain range of the Caucasus Mountains, where the highest points of the country are located, the highest of which is Mount Shkhara / the Small Caucasus Range passes through the south of Georgia.
The area of Georgia is 69,700 square kilometers. km. The population is 5.72 million people, of which about 83% are Georgians, 6.5% are Azerbaijanis, 5.7% are Armenians and 1.5% are Russians.


Capital:Tbilisi
Official language:Georgian
Time: UTC+4
Country code ISO:GE
Country dialing code:+995
Currency:Lari
Electricity:220 V