Transfer from Tbilisi to Borjomi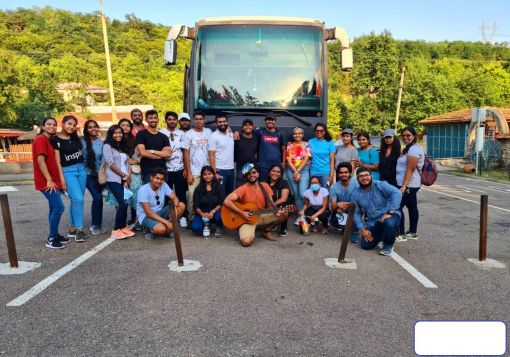 Information Book a private transfer from Tbilisi to Borjomi by private vehicle and reach your destination according to your schedule. We will pick you up at the airport, hotel, train station or any other place in Tbilisi and drive you safely to your next stop in Borjomi.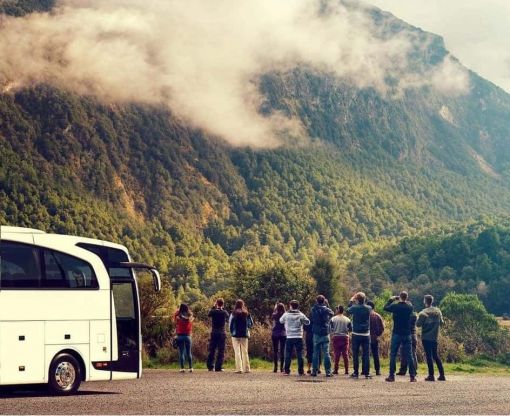 Tbilisi to Borjomi
When it comes to getting anywhere in Georgia, it is easiest to transit through Tbilisi, as the capital city has the most frequent connections to the most destinations within the country. So, if you're wondering how to get to Borjomi from Tbilisi, there are numerous different routes that you can take with the distance from Tbilisi to Borjomi being approximately 160km.
By minibus
The easiest and most convenient way to get from Tbilisi to Borjomi is by marshrutka, or minibus. Buses to Borjomi leave from the Didube bus station (where the buses to Kutaisi also leave) approximately every hour from 8 AM to 6 PM and will depart when full. The journey costs  (price can change) per person.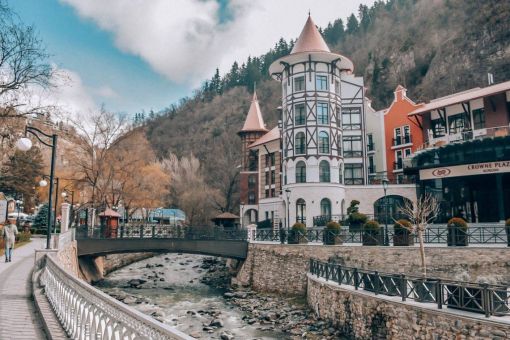 By Train
The train leaves from Tbilisi Central Station (near Station Square metro). Tickets cost approximately  GEL (price can change) and the journey will take about hours (travel time may change). This can be a good option if you're not operating on a tight schedule for your Georgia itinerary or if you enjoy travelling by Soviet-style trains.
Who enjoy visiting National Parks, or who want to know more about Georgia's Borjomi-Kharagauli National Park and the surrounding area. The National Park has a great variety of natural landscapes, historical and architectural monuments, resorts and settlements. The region also has a population with unique ethnographic and cultural features.
Borjomi is famous for its mineral water industry (which is the number one export of Georgia). Archaeological excavations have revealed the existence of stone baths in the area, proving that these mineral waters have been utilized by people for thousands of years. Because of the supposed restorative and healing powers of the area's mineral springs, it is a frequent destination for people with health problems. Borjomi is also home to the most extensive ecologically-themed amusement park in the Caucasus.