Transfer from Tbilisi to Gudauri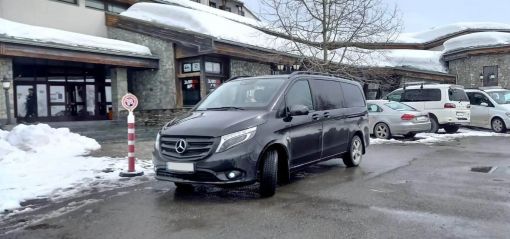 Book a private transfer from Tbilisi to Gudauri by private vehicle and reach your destination according to your schedule. We will pick you up at the airport, hotel, train station or any other place in Tbilisi and drive you safely to your next stop in Gudauri.
Tbilisi to Gudauri
Bus Rental Tbilisi offers visitors super cheap and comfortable private transfers from Tbilisi airport to Gudauri ski resort as well as transfers from Tbilisi airport to Kazbegi Stephantsminda Region, which is well known with breathtaking views from the highest mountains and of course Trinity Church which is located top of the mountain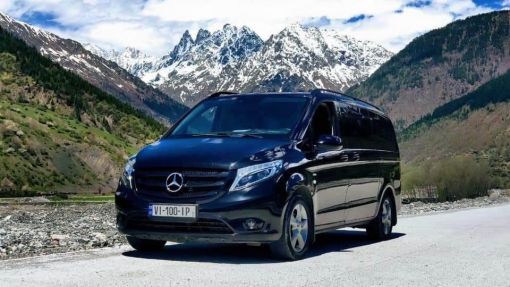 How to Get from by Taxi?
The only way to go from (TBS) Tbilisi Shota Rustaveli Airport to Gudauri Ski is by Vehicle, You can rent your own, or pre-order Transfer with us, It takes around 3 hours (travel time may change) depends on the road If it's snowing sometime there is big Traffic Jam by Big Tracks moving from Russia to Armenia.
Gudauri is the largest and highest ski resort in Georgia and it continues to grow at a rapid pace. Mt. Sadzele (3,307 m) is accessed by lifts up to 3,279 m elevation. There are slopes of all difficulty levels for skiing and snowboarding and the slopes are FIS certified. The winter sports resort also lures visitors with its freeriding and heli-skiing opportunities. Large quantities of natural snow make the surrounding peaks on the border between Europe and Asia an ideal territory for powder winter. The winter sports resort is located on the Kreuz Pass, about 120 km north of Tbilisi. A modern ski resort for all types of skiing has developed here, in the middle of the Caucasus mountains away from mass tourism. Cat skiing, night skiing, cross-country trails, ski tours and snow tubing are also offered in Gudauri.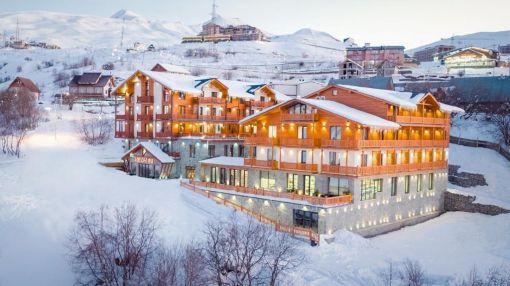 Tbilisi to Gudauri –

Sedan ($ USD)

Tbilisi to Gudauri –

Minibus ($ USD)

Tbilisi to Gudauri –

Minibus ($ USD)

Tbilisi to Gudauri –

Bus ($ USD)